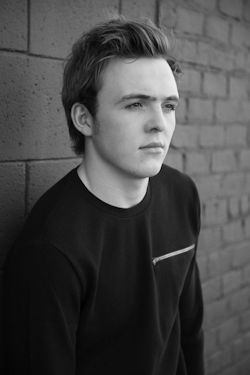 The "DJ" Ryland story actually begins almost a decade ago in Littleton, Colo., the Denver suburb the Lynch siblings grew up in. Riker, the eldest Lynch, showed a knack for singing and performing early on and the other siblings followed suit. Thanks to a steady diet of Elvis, Beatles and Rolling Stones served up by their parents, and a healthy dose of sibling rivalry, the Lynch's started taking music seriously.
"We were always meant to be on stage together. When we were really little, we'd put on shows in the basement," remembers Rocky. "Our mom would get on the phone and invite all our relatives to come over. We charged family members a dollar to watch us."
The family moved to Los Angeles in 2007 to get their careers going in acting, dance, music and commercials. Shortly after that, they formed the band R5, but Ryland, being a bit young, was destined for something else. As R5 began touring, Ryland was busy working behind the scenes and soon became the bands lighting director. Shortly thereafter, he found his calling in the performance world as a DJ, opening for R5.
Today, Ryland's high-energy show, combined with his infectious charisma, captivates audiences as he and the band travel extensively and bring their show to fans throughout the world.
Be sure to check out his official website by visiting www.RylandLynch.com!