Published on January 10, 2013 by
Kevin
|
Comments (0)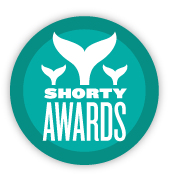 A couple of you have nominated us for a Shorty Award for the Fansite category. Let me first say just how honored I am for even being nominated. As I've said before, this website is as much all of yours as it is mine. We would not be here doing what we're doing without your support. We're all here for one reason, and that's to support our favorite band R5. This nomination is dedicated to not only R5, but to all of you, the R5 Family! When you nominate us, you also nominate R5 and every single member of the R5 Family! If we do win this award, it would belong to R5 as well as all of you! So thank you all for even considering us, you all ROCK!
To continue nominating us, please click here. Don't forget to also nominate R5 for favorite band by clicking here.
Much love to you all, and continue to ROCK ON always!