Published on February 1, 2013 by
Kevin
|
Comments (0)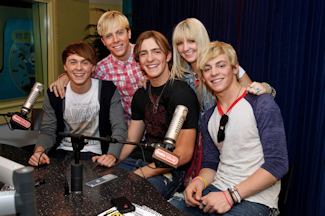 R5 will be taking over Radio Disney later today, February 1st, with Ernie D and Planet Premiering Loud from their new EP also titled Loud set to drop Tuesday, February 19th! The takeover will begin at 3pm PT / 6pm ET.
Following the on-air takeover, R5 will be doing a Radio Disney Twitter takeover with #AskR5 starting at 5pm PT / 8pm ET!
Don't miss it! Tune in to Radio Disney on your radio or online at RadioDisney.com! It's going to be Loud!