Published on November 14, 2014 by
Kevin
|
Comments (3)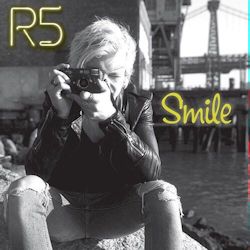 R5 debuted their new single titled "Smile" today on Radio Disney as part of Radio Disney's First Listen with host Brooke Taylor.
Teen Vogue later released the video to go with the new single filmed at Teatro Opera in Buenos Aires, Argentina.
The new single is available now for download on iTunes in the US and Canada and will release in other territories next week. Click here to purchase your copy now.
Watch the music video below. What do you think of the new single?