Published on March 13, 2013 by
Kevin
|
Comments (0)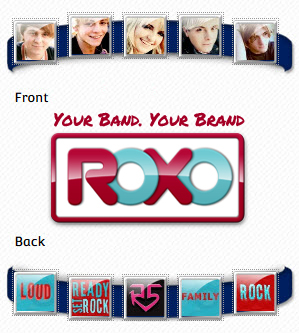 Merchandise prices have been released for R5's upcoming Loud Tour set to officially begin this Friday in Santa Ana, California. The merchandise will include new items not yet released on R5's official web store. View the prices below. Have you made your wish list?
Hoodies - $45
Shirts - $25
Cap - $20
Roxo Wristband - $20 (incl 6 R5 Roxos)
Poster - $10
Roxo Starter Pack - $10 (incl R5 Roxo)
Pick Necklace - $10
Rubber Wristbands - $5
LOUD EP - $5 (disc copy)
Cash and all major credit cards will be accepted at the merch table on tour. Get all the details of R5's Loud Tour by clicking here.
Remember, these items will only be available during the tour and may not be put up on R5's official web store until after the tour. For more information on the ROXO bands, please click here.
** Please note that the example to the right may not be what the actual item will look like sold at the shows. That image is only meant as an example. **