Published on February 18, 2013 by
Kevin
|
Comments (0)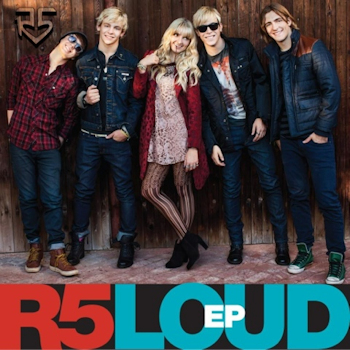 R5's newest EP Loud is available now! The world is getting Loud over this exciting day! We've had a lot of questions and hope this post will help out with that.
Laminates
If you purchased the souvenir pre-order laminates, you can start redeeming the codes right now by visiting this website and entering the redeem code on the back of the laminate. The laminates are redeemable worldwide so if you live outside the US and Canada where the EP is not available on iTunes, this is a way to get a copy of the EP if you purchased one.
The codes do not expire so you can redeem them at anytime. I recommend redeeming the code on a computer, and then download the EP onto your iPod or other devices. I don't think the redeem process goes through iTunes, but I'm not positive on that. As a precaution, I would redeem on a computer as the codes can only be redeemed onces.
iTunes and online
If you pre-ordered the EP on iTunes, it started downloading about 1 hour before it's official release. Please note that the EP is only available on iTunes in the US and Canada for the time being. It should hopefully be available in other territories soon.
You do not need to redeem anything. The EP will automatically begin downloading onto your iTunes at midnight if you pre-ordered it. Nothing more needs to be done on your part after you pre-order.
The EP is also available from Amazon US.
Disc Copies
Disc copies of the EP will be available only on R5's official web store. They will ship worldwide so if you live outside the US and Canada, this is another way to get a copy of the EP. Copies will also be sold on tour, but will not be sold in stores for the time being.
Copies will also be given to those attending the VIP events for R5's upcoming Loud tour slated to begin next month.
Hopefully I answered all of your questions. If you have a question I did not answer, please feel free to email me!