Published on January 29, 2013 by
Kevin
|
Comments (2)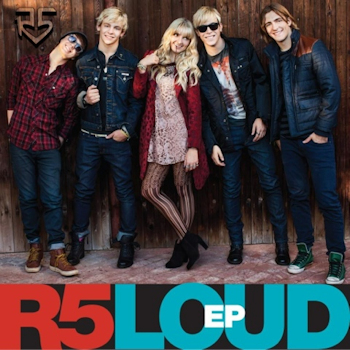 February is going to be a Loud month. But February 1st is only the beginning. On Friday, February 1st at 6pm ET/3pm PT, the Planet Premiering of R5's new EP Loud will air on Radio Disney and R5 will also be taking over!
Also on Friday, the official dates and locations of the Loud Tour will also be announced! Catch R5 perform across the US and Canada during their Loud Tour. General Admission and VIP Tickets will go on sale the following week.
And finally on Friday, the Get Loud Sweepstakes officially opens! Enter for your chance to win an R5 Loud Prize Pack complete with an autographed souvenir laminate with download code to digitally download the new Loud EP, autographed band photo, silver R5 pick necklace, R5 button, and R5 Family bracelet! Click here for full details and Official Rules.
But it doesn't stop there! All of these exciting news and events lead up to the release of R5's new EP Loud on Tuesday, February 19th!
So exciting! Are you all ready to ROCK?
Also, the pre-sale laminates and hoodies have begun shipping, and should begin arriving this week for most fans. Hurry, laminates are limited to only 1,000 and they are almost sold out! Buy yours before they sell out! If you are still having issues with your order, especially if you received a notice that your order was cancelled, please contact Topspin Fan Support ASAP and let us know what they say.