Published on January 16, 2013 by
Kevin
|
Comments (2)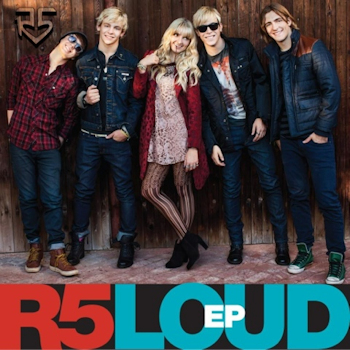 R5's new EP titled 'Loud' is set for release on Tuesday, February 19th, 2013 from Hollywood Records! The EP will comprise of 4 tracks collaborated with powerhouse Producer/Songwriter Emanuel "Eman" Kiriakou and Grammy Winning Songwriter/Producer Evan "Kidd" Bogart.
Track List:
1. Loud
2. Fallin' For You
3. I Want You Bad
4. Here Comes Forever
The EP will only be available to purchase in a downloadable digital format either by purchasing the laminate and pre-ordering a digital copy, or by purchasing through iTunes. Physcial disc copies will be available during the upcoming tours and the R5 official web store only.
The band's website and other social media pages have also been redesigned to coincide with the release of the new EP, check it out! Don't forget that you can pre-order a digital copy for yourself now while also getting a nice souvenir laminate! Don't miss out, click here to get your souvenir laminate and pre-order your digital copy of Loud today!
For more info on the EP release, please click here.
Who's excited!