Published on April 20, 2013 by
Kevin
|
Comments (1)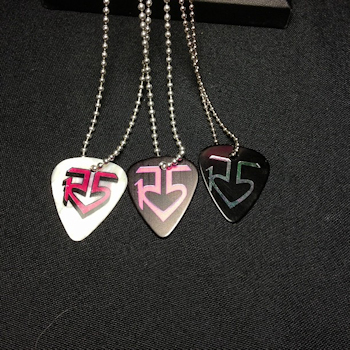 Earlier today, Ryland posted this picture showing a brand new "white" R5 pick necklace. That created a huge buzz and we just wanted to let everyone know in one big post about the details on them.
The new white R5 pick necklace will be available for purchase on the Loud Tour starting tonight at the Atlanta show and beyond. Price is the same as the others.
The new white pick necklaces may not be available on R5's official web store for a while, probably not until after the Loud Tour.
Hopefully that answers all of your questions! If you have any more questions, please do not hesitate to email us!